Developing our Haiku poetry collection
Irene Soulsby, BTRU Patient and Public Research Panel member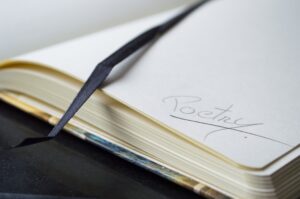 When I was very young, one of my favourite books was called The Book of a Thousand Poems. I used to dip into it regularly. I also marvelled at the fact that my cherished book contained a thousand poems, although I later discovered that this was not quite true…
My interest in poetry was rekindled when Jenny, our Patient and Public Involvement and Engagement Lead, asked us to take part in a creative activity writing Haiku poetry inspired by the work of the BTRU. Although we were made aware of the traditional format of Haiku – three lines consisting of 5–7–5 syllables – I think at times we used our own personal interpretation. Many of us really enjoyed thinking about our Haiku, even during the night when, instead of counting sheep, we felt inspired to create poetry!
It was wonderful to hear the Haiku read out at one of our BTRU meetings and exciting to see them in booklet form and printed on postcards too. The poetry collection was an ideal way to engage with members of the public at our stall at the World Transplant Games held in Newcastle in 2019. It also gave us an opportunity to talk about the work of the BTRU in Newcastle, about research and topics such as perfusion and organ donation, and how we all had personal reasons for being part of the BTRU's Patient and Public Research Panel.
Some of the Haiku are very moving and they made me think about how we contribute to the panel in different ways – amongst us are donors, recipients and people who are interested in and want to learn more about organ donation. One of my poems seems to sum up that bond.
Once we were strangers
Brought together by a cause
Friendship blossoms here
We're now hoping to build on the work we've done so far with the Haiku collection and are also investigating where we can share it in future.
Thank you to Jenny for suggesting this initiative. I've so enjoyed reading everyone's contributions, which include Haiku from members of staff, students and researchers, as well as members of the Public and Patient Research Panel.
Read more about our Haiku poetry collection here.