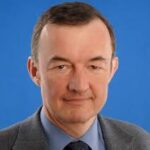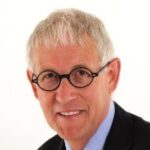 Improving management of organ donors who have died after withdrawal of life support
We can save lives by transplanting organs such as hearts, livers and kidneys, but many people who need a transplant are dying because there are not enough donated organs available to meet demand.
Traditional organ donors are patients who have suffered such severe injuries that their brains are irreversibly damaged – these patients are referred to as 'brain dead'. As there is such a shortage of organs, increasingly we are also using donated organs from people who have died on the intensive care unit after their 'life support' has been withdrawn. In these cases the patient is so severely ill it has been agreed by the medical team and family that the chances of meaningful recovery are hopeless, that life-supporting treatment should be withdrawn and that the patient should be allowed to die. If it is in keeping with the patient's wishes or the wishes of the family, such patients can become organ donors – this is known as donation after circulatory death (DCD).
Only patients who die within three hours of their life support being stopped are able to become organ donors, but sometimes the dying process is more extended. In addition, organs that come from DCD donors work less well initially compared with those that come from brain dead donors. The reasons for this are not well understood, but may well be due to changes that happen in DCD donors before their death.
In Theme 1 we are trying to better understand the dying process and the changes that happen in the body during that process by collecting samples and monitoring patients during withdrawal of life support. Analysis of these data many enable us to predict which patients will die within three hours of their life support being withdrawn, which would help the families to have greater understanding of what to expect from the dying process and would help the medical teams who are responsible for retrieving organs for transplant. We also hope to understand from the data collected why organs from DCD donors work less well immediately after transplant and to see if there is a treatment to improve the function of these organs.
Our research-in-action video explains more about our work: https://youtu.be/o78AYb-7P2g