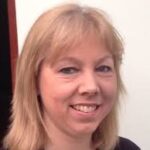 Statistical design and analysis of BTRU research
All themes from the BTRU generate data that can be used to understand the impact of new techniques or treatments on patient outcomes. This includes laboratory data generated by research as well as data collected from transplant patients, which can be analysed to answer research questions. Theme 6 is a cross-cutting theme which provides vital support in statistical design and analysis for the work carried out in the other themes. Our research helps to assess the suitability and efficacy of the new methods and techniques developed by the researchers.
We have also looked at using data to predict the likelihood of organ failure following transplantation. This includes the development of the UK Donor Liver Index, a calculation which can provide a measure of the quality of a donated liver at the time of donation. We also provide support in the design and analysis of clinical trials undertaken by researchers within the BTRU.