A new beginning – Spring 2021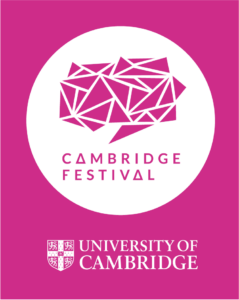 After the strangest of years we were so pleased to see a small step towards normal life with the launch of the all new Cambridge Festival this spring. The new interdisciplinary festival (which replaces the Cambridge Science Festival and the Cambridge Festival of Ideas) took place from 26 March to 4 April 2021 – primarily in digital format to enable wide-reaching engagement during the pandemic – and we were delighted to be part of it. Making up for the disappointment of last year's last-minute cancellation, we finally got to deliver our talk 'The Horrible History (and the Bright Future) of Organ Preservation', although redesigned as a virtual event. Transplant surgeons Mike Nicholson (also BTRU Director) and Paul Gibbs gave the audience a whistle-stop tour of the history of organ transplantation and preservation and then journeyed right up to today to explain some of the latest research, including that undertaken by the BTRU. We got some great feedback on the night and can't wait to return next year for an even bigger and better festival!
Plans dashed at the last minute – March 2020
Like so many events in recent months, the Cambridge Science Festival couldn't go ahead in March this year and we were so disappointed not to be able to deliver our 'Awesome Organs' hands-on event or our evening lecture 'The Horrible History (and the Bright Future) of Organ Preservation' to be given by Mike Nicholson and Paul Gibbs. Fortunately, however, we were asked to write an article based on the lecture for the online journal The Conversation. We're already looking forward to being part of an even bigger and better festival in 2021. We'll see you there!
BTRUs join force – March 2019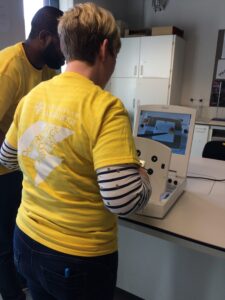 Springtime in Cambridge and that can only mean one thing – the return of the Cambridge Science Festival, this year celebrating its 25th birthday. As always we were keen to get involved and spread the word about the work of our BTRU. We were even more delighted this year to be partnering with one of our sister BTRUs – Donor Health and Genomics – in hosting two joint events during the festival fortnight.
On the first Thursday the two BTRUs held back to back talks in Mill Lane Lecture rooms. Our talk – Organ transplantation: past successes, future challenges – saw BTRU Director Mike Nicholson and his colleagues Dominic Summers and Foad Rouhani take a look back at some key milestones in the history of transplantation and look to the future to new technologies that might solve the organ shortage in years to come. As always the audience showed huge interest in the subject and in our speakers' research and careers and we rounded off the event with a very lively Q&A session.
On the final Sunday of the festival the two BTRUs came together again to co-exhibit at the Cambridge Biomedical Campus Day, joining a host of other organisations to show how hospitals, researchers and industry are making a difference to healthcare both now and in the future. For our BTRU, Senior Research Associate Sarah Hosgood, Project Manager Rachel Brown and Patient and Public Involvement and Engagement Lead Jenny Hasenfuss were joined by PhD students and trainees Jenna DiRito, Tim Beach, Veena Surenrakun and Arnaldo Silva for our Awesome Organs hands-on event. It's such a great opportunity not only to showcase our research but also to talk with visitors about organ donation and transplantation in a wider sense and hear their views and stories. Over 2,500 visitors attended the day, so it was really busy but in the best of ways and we're already looking forward to doing it all again next year!
Young researchers in the spotlight – March 2018
We were once again delighted to be part of the ever-popular Cambridge Science Festival, doubling our efforts this year and putting the focus firmly on our young researchers.
On the second Thursday of the festival we gave a public lecture – 'The future of organ transplantation: a young researcher's perspective'. BTRU Director Mike Nicholson and Senior Research Associate Sarah Hosgood introduced two of their PhD students, Tom Adams and Jenna DiRito, to talk about their
current research and their thoughts on likely future developments in organ transplantation.
Then on the last Sunday of the festival Tom, Jenna and Sarah were joined by Research Assistant Tom Moore and BTRU Project Manager Rachel Brown to host a hands-on session at the Cambridge Biomedical Campus Day. The day saw a wealth of organisations, companies and institutes coming together to give an insight into how life-changing research is developing new treatments and medicines to benefit society. We had the chance to chat with lots of visitors about organ donation and transplantation and to show them some of our research in action, including our kidney perfusion machine complete with play dough kidney! Visitors also had the chance to test their knowledge with our quiz and try their hand at surgery on our laparoscopic simulator. Hopefully our current trainees have inspired some young scientists and clinicians of the future.
Better organs, better outcomes – March 2017
Building on the success of our involvement in the science festival in 2016, BTRU researchers were once again involved in this exciting 14-day event. Unit Director Mike Nicholson and two of his team gave talks under the title 'Better organs, better outcomes: what are the goals for current research in organ donation and transplantation?', focusing on how their research might close the gap between between the number of patients waiting for a transplant and the number of organs available. Hosted in the Mill Lane Lecture Rooms during the first week of the festival, the session was very well attended and generated a range of diverse and thought-provoking questions. As reported in our News, we also received some wonderful feedback from the audience.
Interactive transplantation – March 2016
Following the launch of the BTRU late in 2015, our researchers were keen to spread the word about their work. The annual Cambridge Science Festival provided the perfect opportunity to do just that. In addition to giving several talks on organ transplantation in venues around the city, members of our research teams also ran a hugely popular interactive transplantation event. This involved members of the public enjoying a hands-on experience to find out where organs come from, how they are kept alive outside the body and how doctors prevent rejection after transplantation.