Biomarkers and genomics (cross-cutting)
Led by Professor Menna Clatworthy, the aim of the biomarkers and genomics cross-cutting theme is to provide a core resource for flow phenotyping and transcriptomic studies, and to advise on, and facilitate optimal sample collection for, future genomic studies across the BTRU. We have a technician embedded within the Cambridge Flowhub who can assist with flow analysis, antibody panel design and flow sorting. We also have a post-doctoral researcher with expertise in transcriptomic studies, including sample preparation and bioinformatic analysis.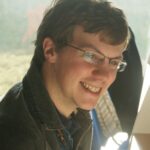 Theme members
Theme Lead: Professor Menna Clatworthy
Post-doctoral Researcher: Dr John Ferdninand
Research Technician: Aissatu Mami Camara
Associated PhD Fellows: Dr Elizabeth Wlodek, Dr Patrick Trotter
Collaborations within the BTRU
We are performing transcriptomic studies and bioinformatic analysis of liver (Theme 2, Professor Chris Watson), lung (Theme 3, Professor Andy Fisher) and kidney (Theme 4, Professor Mike Nicholson and Dr Sarah Hosgood) samples obtained pre- and post-EVNP (ex vivo normothermic perfusion). Our aim is to identify biomarkers that might assist with assessment of organ quality and provide a readout for EVNP efficacy.
We are also undertaking flow phenotyping of leucocytes migrating from kidneys and livers during EVNP (Themes 2 and 4).
We are assisting Professor John Trowsdale and colleagues (Theme 5) in identifying samples for extraction of DNA for killer cell immunoglobulin-like receptor (KIR) genotyping studies.
Collaborations with scientists outside the BTRU
We are collaborating with investigators in, and obtaining samples from, the QUOD (Quality in Organ Donation) initiative. We will perform transcriptomic analysis on pre-implantation kidney biopsies that Professor Ploeg and colleagues will also be using for proteomic studies. Our aim is to identify biomarkers that predict short- and long-term graft function.
Collaborations with industry
We are working with GlaxoSmithKline, facilitated by an Experimental Medicine Initiative PhD award to Dr Elizabeth Wlodek, to investigate immune activation in kidneys with delayed graft function.
Patient impact
The identification of biomarkers that assist with the assessment of organ quality should improve organ utilisation and reduce transplant waiting lists. Our studies may also identify underlying pathways and mechanisms involved in adverse outcomes for marginal organs, facilitating the development of novel therapeutic strategies.
Additional funding
GSK Futures Pipeline collaborative award