Mitochondrial biology (cross-cutting)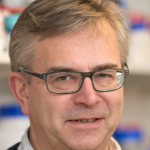 Led by Professor Mike Murphy, the mitochondrial biology cross-cutting theme involves ongoing collaboration with members from many other themes in the BTRU, as well as many ad hoc collaborations to address particular topics. The major projects are outlined below. In addition, Anja Gruszczyk is a PhD student funded by the BTRU as part of this theme.
Theme members
Theme lead: Professor Mike Murphy
Co-Investigator: Professor Rob Taylor
PhD student: Anja Gruszczyk
Collaborations within the BTRU
With Kourosh Saeb-Parsy's group we are investigating the role of mitochondrial oxidative damage in the ischaemia reperfusion injury that inevitably accompanies organ transplantation. This work also relies on collaboration with Mike Nicholson and Sarah Hosgood on machine perfusion (ex vivo normothermic perfusion, EVNP) of kidneys. This has led to several projects, which include the protection against mitochondrial oxidative damage in kidneys of the mitochondria-targeted antioxidant MitoQ (Mazin Hamed); the role of succinate accumulation in kidneys and hearts during storage in subsequent damage upon reperfusion (Jack Martin and Mazin Hamad); the changes in ATP/ADP ratio in organs during storage as an indication of graft survival (Anja Gruszczyk and Alison Gane); and studies on the release of mitochondrial DNA as a marker and cause of tissue damage during transplantation (Anja Gruszczyk and Alison Gane).
Collaborations with industry
At the moment there are no direct collaborations with industry; however, the work on MitoQ and related compounds on discarded human kidneys is leading on to potential collaborations with industry to develop new ways of protecting organs during storage.
Patient impact
The work on the EVNP of discarded human kidneys is being used to assess potential means of improving graft outcome and if successful may lead on to clinical trials.
Other external funding
Wellcome Trust
Medical Research Council
Publications
1. Edward T. Chouchani, Victoria R. Pell, Andrew M. James, Lorraine M. Work, Kourosh Saeb-Parsy, Christian Frezza, Thomas Krieg and Michael P. Murphy. A unifying mechanism for mitochondrial superoxide production during ischemia-reperfusion injury. Cell Metab. 2016; 23, 254–263 PubMed 26777689