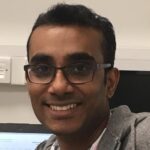 I attended medical school in Newcastle and first developed an interest in academia whilst intercalating for a BMedSci degree. I was lucky enough to be selected for both core surgical as well as higher surgical training in the northeast of England. Having waited until I had passed the FRCS exit exams, I am currently on an Out of Program Experience for Research and registered with Newcastle University for a PhD. My long-term goal is to be a kidney and pancreas transplant surgeon with an academic interest.
My research interests include microRNAs, ischaemia reperfusion injury and using ex vivo normothermic perfusion as a drug delivery platform.
My supervisors and head of department have mentored me closely and thus I have developed as a surgeon as well as an academic. I am now independent in organ retrieval and have been involved in kidney transplants as the primary surgeon.
Once I complete this exciting project, I intent to complete my higher surgical training and undertake a fellowship in a high-volume kidney and pancreas unit.