The Independent Scientific Advisory Group (ISAG) is made up of both experts and lay members. The experts include not only those with research expertise in transplantation, but also research leaders in broader areas such as immunobiology and genetics. The ISAG performs an annual assessment of the progress and scientific outputs of the BTRU and evaluates value for money based on activity levels and staff contribution. The factors considered by the ISAG are levels of additional external funding leveraged as a result of the infrastructural benefits of the BTRU. They also assess the level of engagement with external collaborators, industry and impact on patient care.
Professor Simon Johnson
Simon Johnson is Professor of Respiratory Medicine at the University of Nottingham and Honorary Consultant Physician. Simon's clinical work is as Director of the National Centre for Lymphangioleiomyomatosis and an interstitial lung disease physician. His laboratory works on proteolytic mechanisms of lung destruction and has published extensively on the role of proteases, cell–cell and cell–matrix interactions in asthma, chronic obstructive pulmonary disease (COPD) and lymphangioleiomyomatosis (LAM). Simon is Co-Director of Integrated Academic Training for the University of Nottingham, a member of the scientific board of the LAM Foundation (USA) and a professional advisor to the Tuberous Sclerosis Association.
Professor Giovanna Lombardi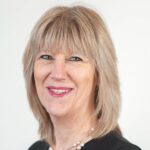 Giovanna Lombardi is Professor of Human Transplant Immunology in the Division of Transplantation Immunology and Mucosal Biology, MRC Centre for Transplantation, King's College London (since 2005). From 1987 to 2005 she was based at the Department of Immunology at the Hammersmith Hospital and before that at the University of Rome, Italy.
Her research has focused on the mechanisms of transplant rejection and tolerance as well as on the phenotype and function of regulatory T cells (Tregs) in health and disease, both in the murine system and in man. Recently her laboratory has established a clinical protocol to expand Tregs in vitro. Tregs has been used in two clinical trials in renal transplant patients as part of a large EU cell therapy consortium and in liver transplant patients supported by the MRC. In parallel, her group has demonstrated that adoptive cell therapy using alloantigen-specific regulatory T cells can offer an advantage compared with polyclonal Tregs for preventing chronic allograft rejection. A GMP compatible cell sorter to generate highly pure Tregs is under validation and this approach will open the possibility of using alloantigen-specific Tregs for future clinical trials within the next few years.
Professor Lorna Marson
Lorna Marson is Professor of Transplant Surgery at the University of Edinburgh and Honorary Consultant Surgeon at the Royal Infirmary of Edinburgh. She is clinical lead for renal transplantation in Edinburgh and led the development of antibody incompatible transplantation in the region.
Lorna held a Clinician Scientist Award from the Academy of Medical Sciences/Health Foundation from 2003 to 2008 and continues to work in clinically relevant research in renal transplantation, with a portfolio that encompasses factors affecting cold ischaemic time, the impact of the virtual cross match and the management of antibody-mediated rejection. Lorna has been President of the British Transplantation Society (2017-2019) and Associate Postgraduate Dean for Surgery in southeast Scotland (2015-2017). As Deputy Chair of the Kidney Advisory Group, Lorna was part of the implementation group for the 2020 Living Donor Transplantation Strategy, which aimed to increase living donation in the UK to match the best international standards. In her role as a Trustee of Kidney Research UK, she took part in the London Ride 100 in 2015, to raise money for the charity.