The Independent Steering Committee (ISC) is made up of both experts and lay members. The experts include not only those with research expertise in transplantation, but also research leaders in broader areas. The ISC performs an annual assessment of the progress and scientific outputs of the BTRU and evaluates value for money based on activity levels and staff contribution. The factors considered by the ISC are levels of additional external funding leveraged as a result of the infrastructural benefits of the BTRU. They also assess the level of engagement with external collaborators, industry and impact on patient care.
Stephen Wigmore, Chair of the ISC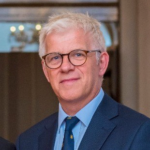 Professor Steve Wigmore is the Regius Chair of Clinical Surgery and Head of the Department of Surgery at the University of Edinburgh. He is an experienced liver transplant surgeon based at the Royal Infirmary of Edinburgh. He is also the Surgeon to the Queen in Scotland and Treasurer of the British Journal of Surgery (BJS) Society. He is a past President of the British Transplantation Society and is the Editor in Chief of the journal HPB, the official journal of the International Hepato-Pancreato-Biliary Association (IHPBA). He is the Honorary Secretary of the James IV Association of Surgeons for the British Isles and Rest of the World.
Hilaria Asumu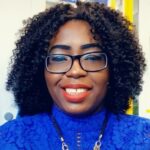 Hilaria Asumu is a kidney disease and transplant patient. She received her transplant in 2018 and became an Ambassador for Organ Donation with NHS Blood and Transplant (NHSBT) and also an ambassador and peer educator with Kidney Research UK. Hilaria is actively involved in the black African community in Greater Manchester and other counties across the UK. She is the chair of WSH (Warriors, Survivors and Heroes) BME Kidney Network and works as an advocate for African-Caribbean kidney patients and their families navigating government systems dealing with issues with the police, social services, the workplace, hospitals, schools for children, etc.
James Hunter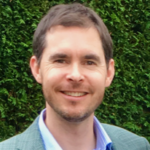 James Hunter is an academic transplant and vascular access surgeon who has a joint contract with University Hospital Coventry and University of Oxford. His clinical interests include live donor kidney transplant, pancreas transplant and complex vascular access. His research interests include mechanisms of organ injury and repair and organ preservation. He leads the perfusion laboratory within the transplant biology group, University of Oxford, which includes experimental and human organ perfusion research. He is a member of a national working group for establishing UK kidney perfusion centres and is the first appointment to the Coventry Oxford transplant network (COxNet), which is a UK transplant collaborative aimed at improving patient access to transplant by resource sharing between centres.
Anna Reed
Anna Reed is a senior lung transplant physician at Harefield Hospital, London. She is an MRC CARP Fellow with honorary research positions at Imperial College and the Francis Crick Institute. Her research interests are focussed on the immunological response to Aspergillus and other pathogens in lung transplant recipients, with a particular spotlight on unravelling mechanisms leading to graft loss and rejection. Other interests include extracorporeal life support as a bridge to lung transplantation, pulmonary hypertension and ex vivo lung perfusion. She holds international leadership positions within the International Society for Heart and Lung Transplantation, with a particular focus on pulmonary vascular diseases and the development of novel immunosuppression agents for the prevention and treatment of chronic lung allograft dysfunction.
Anthony Dorling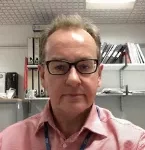 Professor Dorling is Professor of Transplant Inflammation and Repair at King's College London (KCL) and honorary consultant nephrologist at Guy's Hospital. After serving as deputy director of the MRC Centre for Transplantation until 2017, he is currently co-director of the Centre for Nephrology, Urology and Transplantation at KCL. His research focuses on the humoral, cellular and molecular mechanisms involved in rejection of transplanted organs, and he leads translational research programmes in antibody-incompatible transplants, HLA sensitisation and chronic rejection. He has been chief investigator on two UK multicentre randomised controlled trials, RituxiCAN-C4 and OuTSMART, and is currently running the phase II study GAMECHANgER-1. His pure laboratory work investigates the role that coagulation proteases play in inflammatory vascular disease, including atherosclerosis and ischaemia reperfusion injury.
Farrukh (Farrah) Shah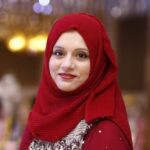 Dr Shah is the Medical Director for Transfusion at NHS Blood and Transplant (NHSBT) and also a haematology consultant by training. Her primary area of clinical work is haemoglobinopathies. She was awarded her MD Res at University College London on 'The relationship between non-transferrin bound iron and iron overload in sickle and thalassaemia syndromes'. Over her career she has been actively involved in research at both the basic science and clinical level. She has taken part in and supported investigator led and large pharmaceutical clinical trials both as a chief investigator and principal investigator and as part of scientific advisory committees.