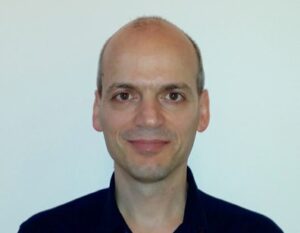 Led by transplant surgeon and scientist Mr Vasilis Kosmoliaptsis (Cambridge) this theme aims to improve long-term transplant outcomes by addressing the principal causes of allograft failure and through better understanding of donor–recipient human leucocyte antigen (HLA) matching. It also aims to prolong the lifespan of transplanted organs through better pre-transplant assessment and repair and to improve recipients' cardiac health to ensure they live longer with a functioning graft.
Major workstreams under this theme include:
Predicting antibody-mediated damage/rejection: Antibody-mediated rejection (AMR) is a common cause of renal allograft loss. We will use microfluidic antibody affinity profiling (MAAP) and antibody Fc profiling to characterise pre-existing and de novo donor-specific antibodies and link this to risk of progression to AMR, transplant glomerulopathy and graft loss.
Reducing immunological risk to improve long-term outcomes: We have developed novel molecular HLA mismatch algorithms to improve histocompatibility and as a prognostic biomarker of primary alloimmunity. We will work with NHSBT to incorporate these algorithms into the kidney allocation scheme with a focus on young and difficult-to-match (ethnic minority) patients and on improving HLA-DQ matching (high-risk locus). We will perform a pilot trial on immunosuppression reduction according to predicted immunological risk.
Repairing ischaemic injury to prolong allograft survival: Early ischaemic injury reduces allograft survival rates. We have demonstrated that neonatal kidney stem/progenitor cells (nKSPCs) can be isolated from the urine of pre-term neonates. nKSPCs express SIX2, the major nephrogenesis transcription factor, and form tubular epithelial cells in culture. We will study the reparative effects of nKSPCs during normothermic machine perfusion (NMP) of human kidneys with established ischaemic tubular injury.
Investigating chronic lung allograft dysfunction: Chronic lung allograft dysfunction (CLAD) severely limits graft and recipient survival. Using archived lung allograft biopsies, we will study the immunological link between acute rejection, opportunistic infection and the development of CLAD using mass cytometry immunophenotyping of leucocytes. Additionally, we will study changes in allograft immune cell profiles in recipients with CLAD who are responders or non-responders to extracorporeal photophoresis to identify therapeutic targets to halt CLAD progression.
Improving cardiac health: We will study the effects of intensive blood pressure control on the incidence of cardiovascular events in 'at risk' transplant patients, including those from ethnic minority backgrounds. This will include a mixed methods evaluation process to assess the acceptability of interventions and trial methodologies to patients and professionals.
Patient impact
Improved long-term outcomes
Increased access to transplantation
Better donor–recipient histocompatibility has the potential to improve long-term transplant outcomes and also improve access to transplantation by enabling allocation of organs to patients currently considered poor tissue matches. Similarly, better detection and characterisation of alloantibodies may improve assessment of immunological risk associated with a particular donor organ before transplantation and enable early intervention, before irreversible injury to the organ, after transplantation. Further patient benefit can be realised through pre-transplant treatment and repair of organs and through improving the heart health of transplant recipients.