Improving organ donor management and evaluating novel interventions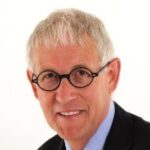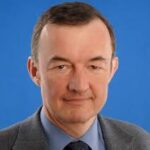 Led by Professor Chris Watson and Professor John Dark, our research is focused on improving the outcomes of transplants from circulatory death donors. This is focused in several ways:
Gain an understanding of the physiology of donation after circulatory death (DCD) in the hope of identifying interventions that will improve outcomes of organ transplants from DCD organ donors
Evaluate restoring a circulation to the abdominal organs after circulatory arrest (normothermic regional perfusion) for a period prior to removal of organs to determine its efficacy and develop an optimal perfusion protocol
Develop ex situ normothermic perfusion of DCD donor livers to determine criteria predicting viability, with an aim to manipulate livers to improve outcomes
Theme members
Theme Leads: Professor Chris Watson and Professor John Dark
Clinical Research Fellow: Dr Poppy Aldam
Professor David Menon
Mr Andrew Butler
Collaborations within the BTRU
Theme 6: In collaboration with Professor Dave Collett at NHSBT, we are examining the potential donor audit and UK Transplant Registry to define factors that predict the likelihood that a potential DCD donor will die in a manner that results in transplantable organs.  In addition, through analysis of the UK Transplant Registry, we aim to define factors that predict outcomes of donated livers to identify the cohort that might benefit from additional therapeutic manipulation ex situ. This collaboration with Professor Collett and analysis of the UK Transplant Registry has also allowed Dr Paddy Trotter to quantify the risk associated with the use of organs from donors with potentially adverse features, such as the possibility of disease transmission.
Theme 7: In collaboration with Professor Menna Clatworthy's group we are characterizing the emergent leucocytes from perfused human livers with the long-term aim of decreasing graft immunogenicity. We are also looking at microarray signatures under different perfusion conditions to identify interventions that improve outcomes.
Theme 8: In collaboration with Mike Murphy and Kourosh Saeb-Parsy we are looking at manipulating ischaemia reperfusion injury by targeting mitochondria.
Collaborations with industry
We are working with Organ Assist, makers of the ECOPS (Extra Corporeal Organ Procurement System) and Donor Assist devices for normothermic regional perfusion, and helping with development of these machines for clinical use.
We are also collaborating with Maquet, makers of the Cardiohelp ECMO device being used for normothermic regional perfusion of DCD donors.
Patient impact
A better understanding of DCD donor physiology will allow us to better identify what factors are influencing DCD organs prior to cold storage and transplantation, and may identify targets to improve outcomes. Currently 40% of deceased donors in the UK are DCD donors. In addition, by evaluating normothermic regional perfusion it may be possible to introduce an intervention that improves outcomes of donated organs.  To date, we have performed 40 normothermic regional perfusion procedures, 18 in collaboration with Papworth, and have transplanted 21 livers, 11 pancreases and 66 kidneys.
Developing normothermic perfusion of the liver will allow us to use more livers by identifying those that will function satisfactorily and will take the guesswork out of what damage a liver sustains during the withdrawal period and warm ischaemia associated with DCD donation. To date, by using this technique we have transplanted 16 livers that had been declined by other centres, including 2 that were offered purely for research but were shown to function well and so were transplanted successfully.
Publications
1. Watson CJ, Kosmoliaptsis V, Randle LV, Russell NK, Griffiths WJ, Davies S, Mergental H, Butler AJ. Preimplant Normothermic Liver Perfusion of a Suboptimal Liver Donated After Circulatory Death. Am J Transplant. 2016; 16: 353–357 PubMed 26393945
2. Watson CJ, Randle LV, Kosmoliaptsis V, Gibbs P, Allison M, Butler AJ. 26-hour Storage of a Declined Liver Before Successful Transplantation Using Ex Vivo Normothermic Perfusion. Ann Surg. 2016 (Epub ahead of print) PubMed 27295096
3. Collett D, Friend PJ, Watson CJE. Factors associated With Short- and Long-Term Liver Graft Survival in the United Kingdom: Development of a UK Donor Liver Index. Transplantation. 2016 Dec 1 PubMed 27906826
4. Trotter PB, Robb M, Summers D, Watson CJE, Clatworthy M, Bradley JA, Hill QA, Neuberger J. Donors With Immune Thrombocytopaenia: Do They Pose a Risk to Transplant Recipients? Am J Transplant. 2016 Nov 7 PubMed 27935215
5. Trotter PB, Robb M, Hulme W, Summers D, Watson CJE, Bradley JA, Neuberger J. Transplantation of organs from deceased donors with meningitis and encephalitis: a UK registry analysis. Transplant Infectious Disease 2016 Oct 4 PubMed 27699935