Organ transplants save lives and improve quality of life for recipients and their families. Over 50,000 people in the UK are alive today because of transplantation, but demand for organs still exceeds supply. Our research aims to address this problem by increasing the number and improving the quality of donor organs available for transplantation. We are conducting research to:
improve the quality of organs before transplantation
improve the management of organ donors
find new ways of assessing donor organ quality
improve how donor organs are allocated
Like most large research projects, the work we do is divided into separate research themes. We have five main research themes and four cross-cutting themes.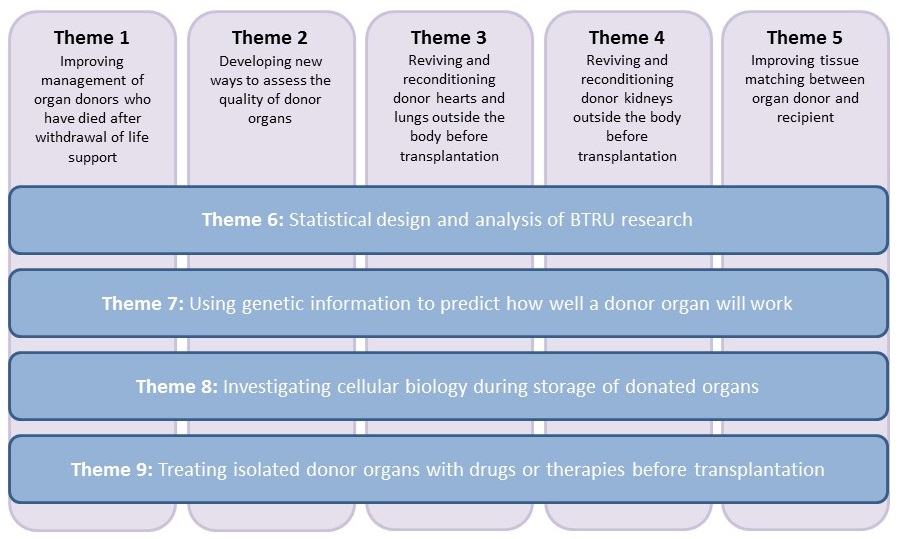 The cross-cutting themes bridge across the main themes, providing specialist knowledge and skills to help the unit undertake the best research possible. Many of the research themes work together on collaborative projects, pooling knowledge and expertise to drive the highest quality research. Click on the links below to read more about the research being undertaken by each theme.