Bioinformatics and biostatistics (cross-cutting)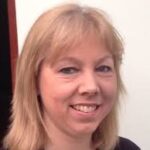 This theme is led by Rachel Johnson from NHSBT and provides all the bioinformatics and biostatistics support for the work being carried out in the other themes.
Theme members
Theme Lead: Mrs Rachel Johnson
Senior Statistician: Dr Matthew Robb
Collaborations within the BTRU
Theme 1: In collaboration with Professor Chris Watson, a UK Donor Liver Index has been developed to provide a quantitative summary of the quality of a donated liver, based on information available at the time of donation.
Theme 5: We have worked with Vasilis Kosmoliaptsis in analysing data from a study that uses a novel mismatch score to predict the development of human leukocyte antigen (HLA) antibodies and that has the potential to increase HLA compatibility between donor and recipient.
Other collaborations
With Dr Alan Kimber and an NHSBT-funded research student at the University of Southampton, we are exploring how markers such as blood pressure change between treatment withdrawal in a potential organ donor and the time of death, and whether these changes are correlated with the outcome in the organ recipient.
Patient impact
The donor liver index has enabled us to study variation in the uptake of poorer quality livers in different centres, to help increase organ utilisation.  The index is also being used to indicate which organs may benefit from a period of perfusion prior to transplant.
Publications
1. Collett D, Friend PJ, Watson CJE. Factors associated With Short- and Long-Term Liver Graft Survival in the United Kingdom: Development of a UK Donor Liver Index. Transplantation. 2016 Dec 1 PubMed 27906826