Our Faculty of National Experts has been created to support us throughout the lifetime of the unit. The members will advise us on the evolution of our research portfolio, bring diverse expertise and widen our participation in the UK's transplant research community.
Derek Manas (Chair)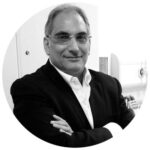 Derek Manas graduated from the University of Witwatersrand in Johannesburg, South Africa, in 1980 and completed his surgical training at Groote Schuur Hospital in Cape Town. He subsequently completed fellowships at Johns Hopkins University (Baltimore, USA) and Paul-Brousse Hospital (Paris). In 1993, he was the recipient of the CJ Adams/Sandoz Traveling Fellowship to the UK. In 1994, he joined the Newcastle upon Tyne NHS Trust (Freeman Hospital) as consultant in hepatobiliary and transplantation surgery. He became Director of Transplantation in 1998 and in 2007 attained a personal chair in Transplantation at Newcastle University. He was instrumental in developing three super-regionally funded transplant programmes (for liver, pancreas and pancreatic islets) in the Northeast of England. He established a number of regional cancer services (hepato-pancreato-biliary (HPB) and abdominal sarcomas) as well as establishing 'The Northern Intestinal Failure Service'. He founded the first integrated Institute of Transplantation in the UK, which he led as Director for 10 years. In addition to being a past president of the British Transplantation Society (BTS), he has also been past chair of the British Liver Transplant Group (BLTG), chair and founder of the BTS Chapter of Surgeons, deputy chair of the Liver Advisory Group and deputy chair of the HPB/Medicine CRG. He was NHSBT's Associate Medical Director for Governance for organ and tissue donation and transplantation (OTDT) and has recently been appointed Medical Director of OTDT. He is a member of many national and international societies and a National Institute for Clinical Excellence (NICE) technology adviser. He has an extensive research portfolio with many research interests including novel markers for early detection of hepatocellular (HCC) and cholangiocarcinoma, ablation techniques for treating liver tumours, liver transplantation for cancer, radio-embolization in the management of HCC and colorectal liver metastases and irreversible electroporation (IRE) for the treatment of pancreatic carcinoma. He has published over 300 peer-reviewed publications, and eight book chapters, and co-edited two books on liver tumours. He is a regular reviewer for numerous journals.
Pippa Bailey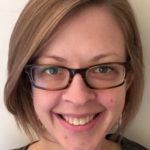 Pippa Bailey is an Associate Professor in Renal Medicine at the University of Bristol and Honorary Consultant Nephrologist at North Bristol NHS Trust. She has expertise in using both qualitative and quantitative research methods. She undertakes research investigating and redressing inequalities in transplant access and outcomes. Pippa has used mixed-methods to identify mediators of inequities in transplantation, and to develop and evaluate complex interventions to address them. She currently leads the Wellcome Trust funded ASK trial: a feasibility trial of a complex intervention to improve AccesS to living-donor Kidney transplantation; and the NIHR-funded IN-FAKT study: INvestigating the experiences and management of individuals with FAiling Kidney Transplants.
Marius Berman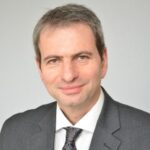 Marius Berman is the Surgical Lead for Transplantation and Mechanical Circulatory Support at Royal Papworth Hospital. He is also the Associate National Clinical Lead for Organ Retrieval and Retrieval Advisory Group Co-Chair, NHS Blood and Transplant. Marius has worked at Royal Papworth for 17 years, overseeing the implementation of the donation after circulatory death (DCD) heart programme, which increased heart transplant activity by 40%. He is passionate about research, training and teaching. His goals are to work together with organ donation and abdominal colleagues to implement novel technologies safely and routinely into organ retrieval practice in order to increase the quality and quantity of organ transplants in the UK.
Chris Callaghan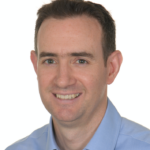 Chris Callaghan is a consultant kidney and pancreas transplant surgeon at Guy's Hospital, London, and also transplants kidneys at Great Ormond Street Hospital and the Evelina London Children's Hospital. He graduated from the University of Otago, New Zealand, and completed his training in multi-organ abdominal transplant surgery at Addenbrooke's Hospital, Cambridge. Chris has research interests in normothermic machine perfusion of deceased donor organs, and the optimisation of organ utilisation in general. He has a national policy role with NHS Blood and Transplant (NHSBT) as an Associate Medical Director with responsibilities for organ utilisation and is an Honorary Reader at King's College London.
Dan Harvey
Dan Harvey is a Consultant in Intensive Care Medicine at Nottingham University Hospitals and an Honorary Associate Professor at the University of Nottingham. He is Chair of the UK Intensive Care Society Legal and Ethical Advisory Group, and chaired the national consensus group which published guidance on the management of devastating brain injury in the UK. Dan has an active research interest with roles including National Lead for Innovation & Research in Organ Donation for NHS Blood and Transplant (NHSBT) and Deputy Chair of the NIHR's National Critical Care Group. He is also joint Chief Investigator for the SIGNET study, the world's largest interventional study in organ donation.
Orin Lewis OBE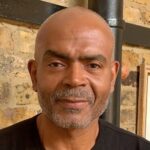 Orin Lewis OBE is the co-founder (alongside his partner Beverley De-Gale, OBE) and CEO of leading UK blood cancer charity the ACLT (African Caribbean Leukaemia Trust). ACLT was founded in June 1996, after Orin and his partner Beverley received the devastating news that their 6-year-old son Daniel De-Gale needed a lifesaving stem cell transplant in order to win his 3-year battle against leukaemia. Orin channelled the anxiety of discovering his son had a form of cancer into the goal of creating a better future for people living with leukaemia and other life-threatening blood-related disorders. To achieve this the charity raises awareness, to enable potential donors to come forward as potential donors, thus directly enhancing the process of offering hope and a healthy future to someone whose disorder may otherwise prove fatal. To date the ACLT charity has increased the stem cell register from 550 to over 150,000. Recognising that a black or mixed-race individual living with blood cancer has only a 37% chance of finding an unrelated matched stem cell donor (vs 72% for their white counterparts), Orin and his dedicated team of staff and volunteers continue to be inspired and to inspire others to give the gift of life through donation. Only 1% of blood donors derive from an African, Caribbean or mixed-race ethnicity, with a similar figure applying to organ donors; the ACLT aims to play its part by increasing the number of potential ethnic minority donors across all three UK donor registries.
Gabriel Oniscu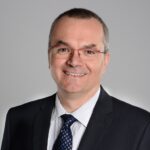 Gabriel Oniscu is a consultant transplant surgeon at the Royal Infirmary of Edinburgh and Honorary Reader at the University of Edinburgh. His current clinical focus is liver transplantation. He is past Director of the Edinburgh Transplant Centre and is leading the development of novel perfusion and preservation technologies in transplantation in Edinburgh. His research activity has a particular focus on equity of access to transplantation and transplant outcomes, organ perfusion and reconditioning and optical sensing. Gabriel is the recipient of the NRS Career Research Fellowship, an MRC confidence in concept award for technological developments relating to normothermic perfusion and an MRC Clinical Academic Research Partnership grant to investigate therapy delivery during ex situ organ perfusion. He has published over 110 papers and 15 book chapters, edited two books and secured over £6 million in research funding. Gabriel is President-Elect of the European Society for Organ Transplantation and Transplant Advisor to the Chief Medical Officer in Scotland.
Gurch Randhawa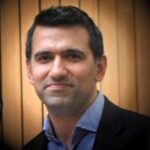 Gurch Randhawa is Professor of Diversity in Public Health and Director of the Institute for Health Research at the University of Bedfordshire, and Director of the UK Organ Donation and Transplant Research Centre. His research is focused on the development of patient-centred care pathways in diabetes, kidney disease, transplantation and end-of-life care amongst diverse communities. He has had the privilege of working with many countries (UK, European Union, Qatar, Australia, Pakistan and India) and co-edited the influential book Public Engagement in organ donation and transplantation (Randhawa G and Schicktanz S (Eds) 2013, Pabst Science Publishers), which serves as a blueprint for organ donation across the world. His new book Organ donation in Islam: the interplay of jurisprudence, ethics, and society will be published in early 2023. His centre has carried out extensive research examining variation in donation rates among different ethnic and faith communities and has recently completed a feasibility study to examine whether primary care physicians can influence organ donor registration rates. Previously, Gurch was commissioned by NHS Blood and Transplant (NHSBT) to develop the Faith Engagement and Organ Donation Action Plan, which was published in partnership with Faith Leaders. He holds a number of policy and practice positions: Co-Chair of the European Working Party on Public Issues in Organ Donation and Transplantation; Chairman, Transplant 2030 Stakeholder Group; National Member, National Black and Minority Ethnic Transplant Alliance; National Member, Organ Donation and Transplant Strategy Steering Group, NHSBT, UK.