Every drop counts: blood donors of the future
March 30, 2021 @ 7:00 pm

-

8:00 pm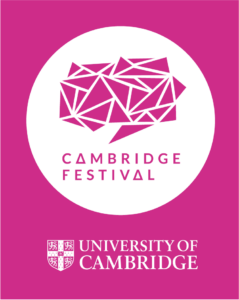 A Cambridge Festival talk by the NIHR Blood and Transplant Research Unit in Donor Health and Genomics
What happens when you pair innovative research with NHS Blood and Transplant policy? Professor Emanuele Di Angelantonio, Director of the Blood and Transplant Research Unit (BTRU) in Donor Health and Genomics, Dr Lois Kim (Dept. of Public Health & Primary Care) and Nick Gleadall (Dept. of Haematology) talk about using blood samples given for research purposes to more efficiently recruit and retain blood donors; to better understand the effects on the body of frequent donation; and to more accurately identify blood type.
This research is conducted by the National Institute for Health Research BTRU in Donor Health and Genomics, in partnership with NHS Blood and Transplant (Give Blood), to advance the field of blood donor health. A short discussion (Q&A period) will follow the talk.
Booking details and registration.
For details of all festival events, see the Cambridge Festival website.
Follow events on Twitter: @Cambridge_Fest Facebook: @CambridgeFestival and Instagram: @CamUniFestivals